Quick Change Tip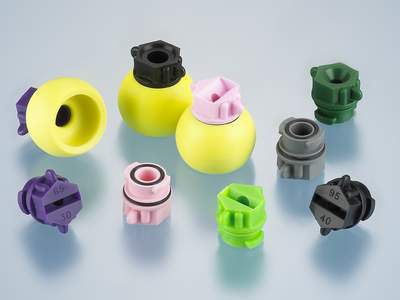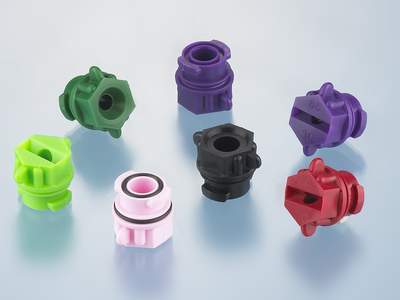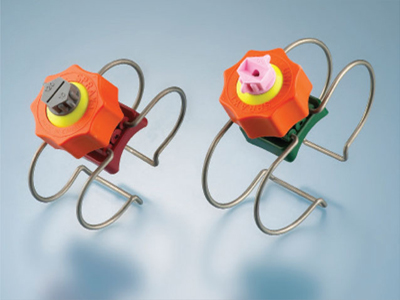 The Uni-Spray Systems' Quick-Change Tip has been developed to meet our customers' demands! Manufactured to exacting standards from the highest-quality engineered thermoplastics, the Quick-Change Tip demonstrates our ongoing commitment to research and development, high-performance replacement parts and innovative new products for the pretreatment industry worldwide.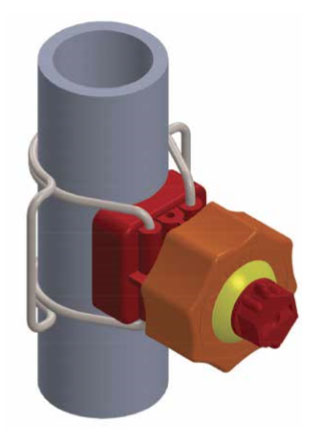 The "Quick-Change" Nozzle Tip is installed with a bayonet mount, and a simple 90° twist is all it takes to lock it into the ball. It is O-Ring sealed at the bottom and lip sealed at the top to prevent the mounting slots and tabs from becoming contaminated and difficult to disassemble.
The exterior dimensions and contours of the ball are identical to our standard Adjustable Nozzle Tips, so the full range of adjustment is still available. However, the tip length has been shortened from that of our standard tips, providing even greater clearance between the spray nozzle and your product.
Quick-Change Tips will greatly reduce maintenance downtime by allowing replacement of all the tips in your system without having to painstakingly realign the adjustable tip angles and orientations on every nozzle. Quick-Change Tips are available in various Flat Spray Tip configurations. Custom spray angles and flow requirements are also available.
Features
Saves time and money.

Maintain critical nozzle alignment with a simple 90° push-and-twist.

No tools required.

Quick-Change nozzles are o-ring sealed top and bottom to keep mounting slots and tabs free from contamination and operating smoothly.

Quick-Change nozzle tips are colour coded for easy identification of spray angle and flow rate.

Interchangeable with other clamp-on style nozzles.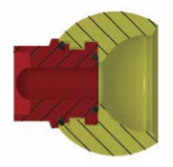 Nozzle Tip Selection Data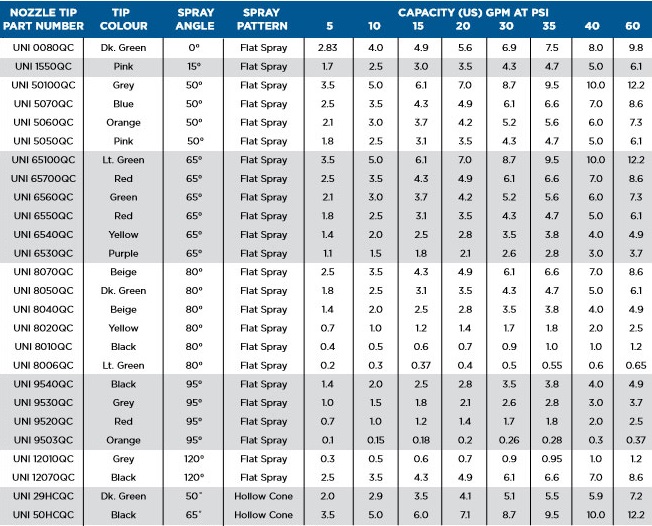 Note: For easy identification, all Flat Spray Nozzle Tips have the Tip Numbers molded into the ends of the tips. When ordering Nozzle Tips as spare parts, add QCTIP after the Part Number: e.g., UNI 6540QCTIP