Flat Spray Tip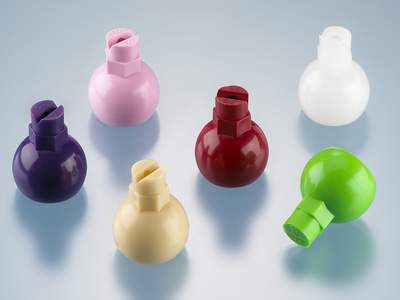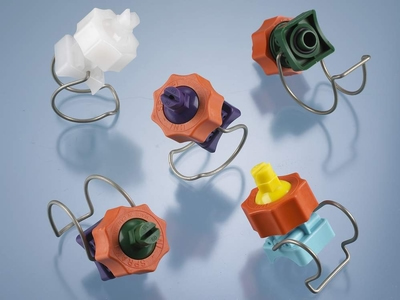 The Uni-Spray Systems' Flat Spray Nozzle Tip offers high-impinging spray, excellent for cleaning, rinsing and sometimes phosphating. It has been developed to meet our customers' demands! Manufactured to exacting standards from the highest-quality engineered thermoplastics and demonstrates our ongoing commitment to research and development, high-performance replacement parts and innovative new products for the pretreatment industry worldwide.
Features
Saves time and money.

Easy installation with snap-on design.

No tools required.

Nozzle tips are colour coded for easy identification of spray angle and flow rate.

Interchangeable with other clamp-on style nozzles.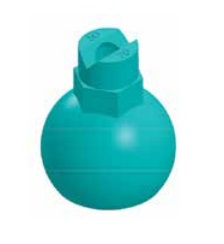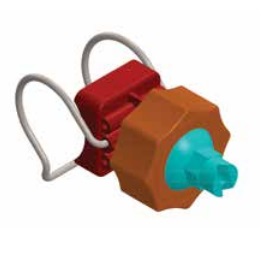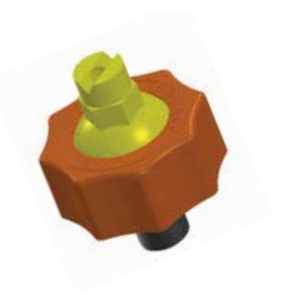 Nozzle Tip Selection Data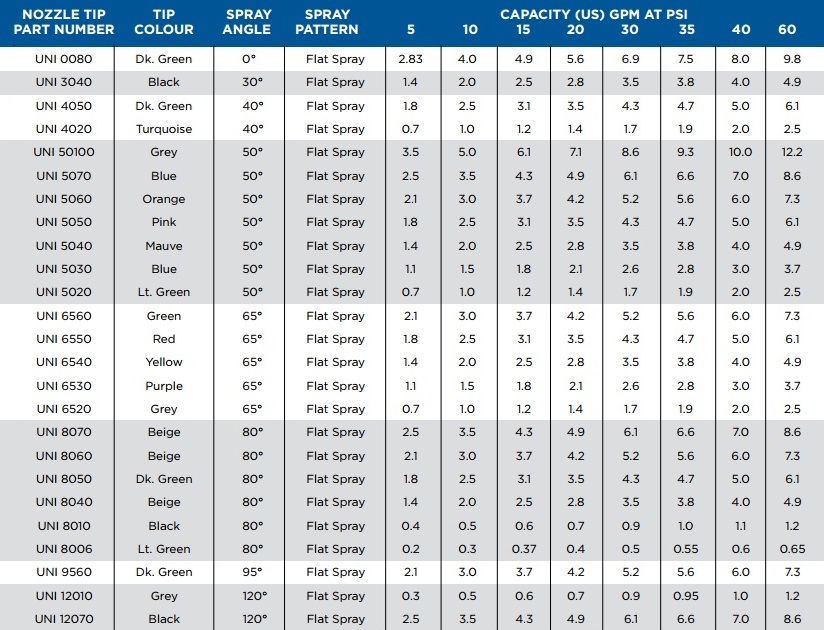 Note: For easy identification, all Flat Spray Nozzle Tips have the Tip Numbers molded into the ends of the tips. When ordering Nozzle Tips as spare parts, add TIP after the part Number: e.g., UNI 6540TIP