FW4 Ultra-Wide Flat Fan Compressed Air Nozzles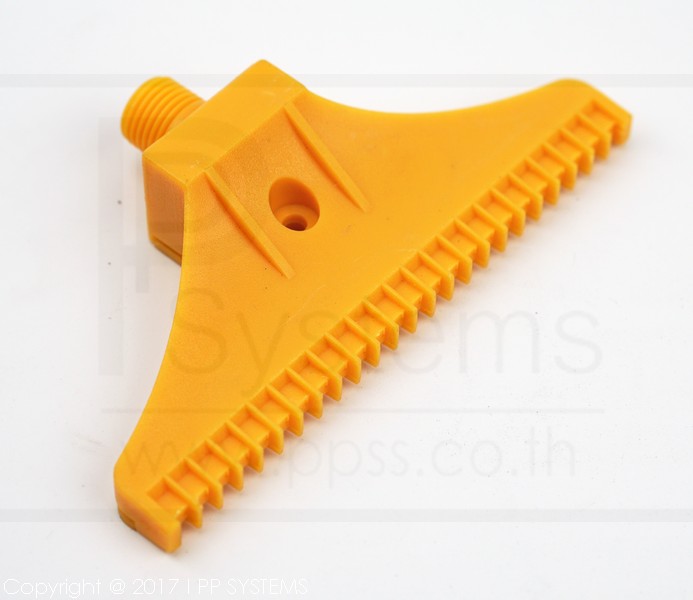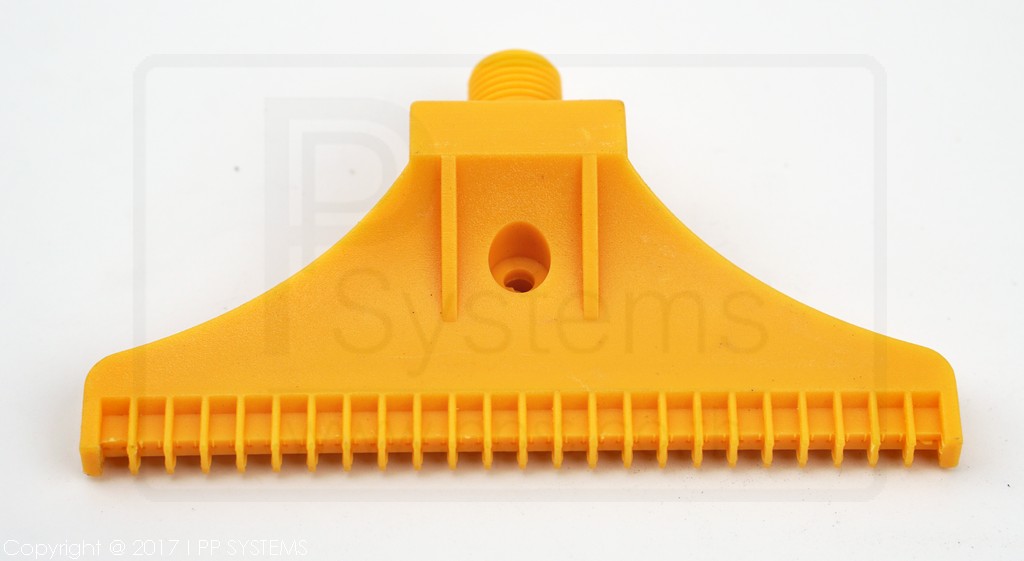 FW4 Series Compressed Air Nozzle features a high impact, wide angle flat fan distribution of compressed air. It produces a quiet, efficient, controlled flat fan distribution of compressed air.
The air stream is discharged through 48 precision orifices that ensure uniform distribution and spray pattern integrity. It fits through 1/4 inch inlet connection with BSPT male screw thread. Two convenient mounting holes on the ABS model ensure correct positioning on the header or manifold or fixed applications, offering uniform distribution of air curtain. It is available in durable ABS plastic withstands temperatures up to 77°C at 7 bar.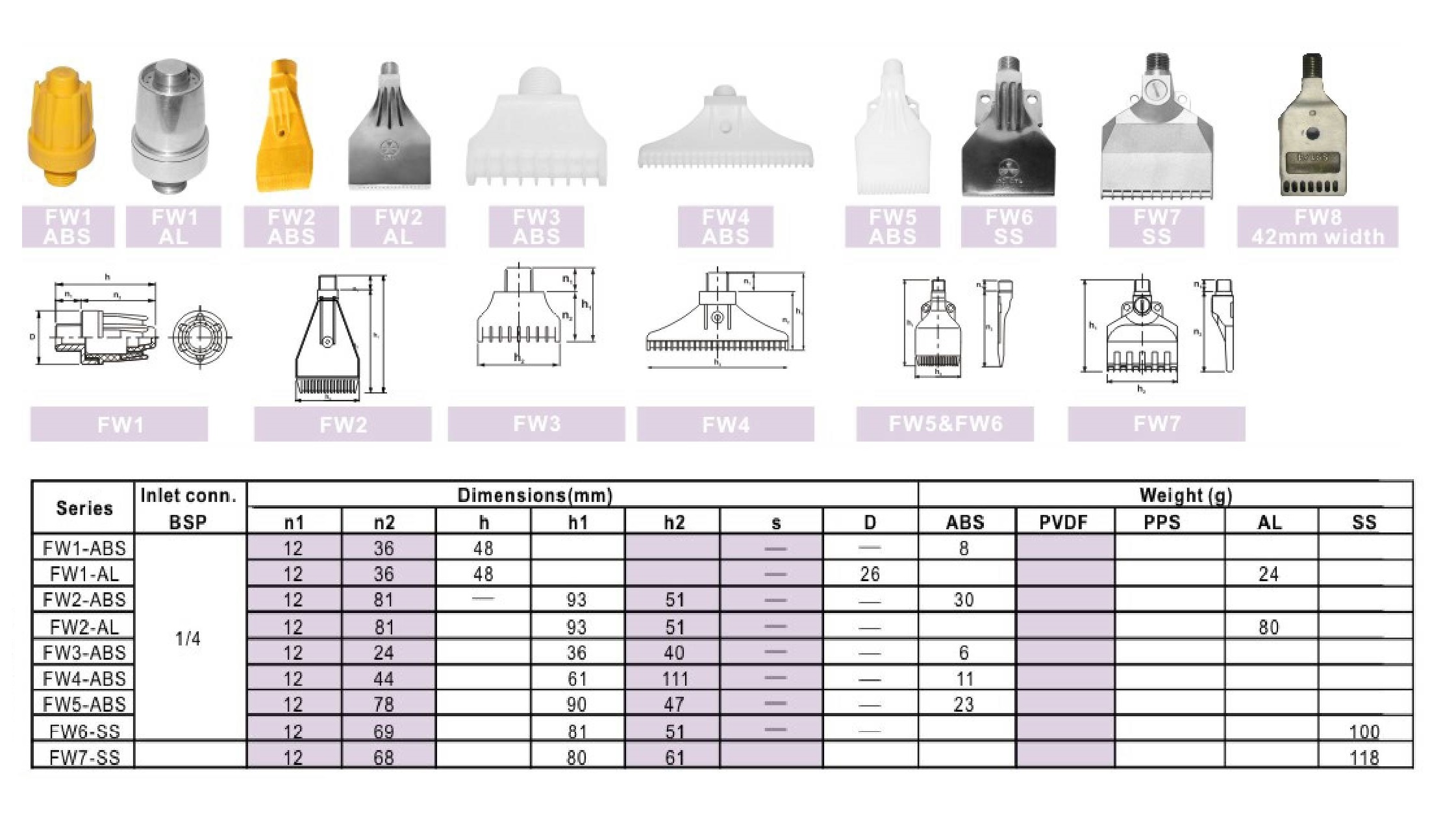 Parts cooling

Parts drying

Parts washing

Material moving

Threading