SAP - Flat Air Booster Nozzle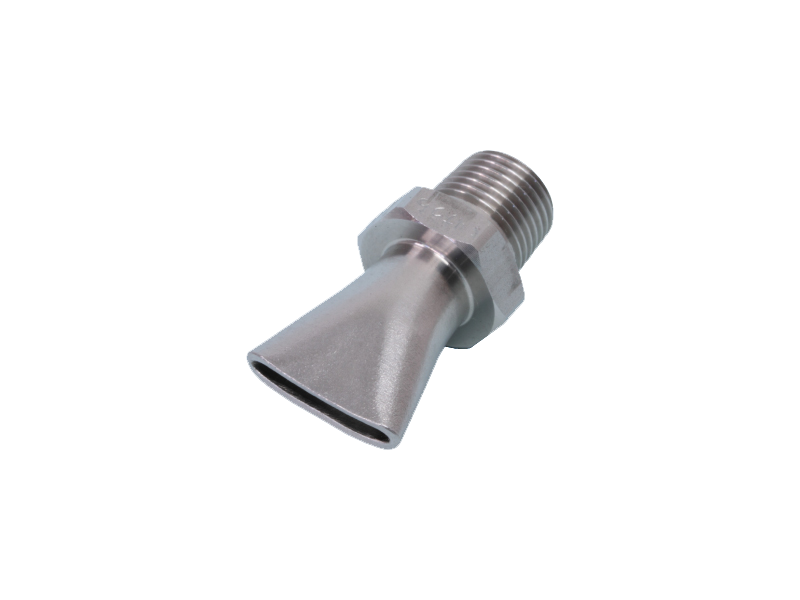 • Compact enough to install in a narrow space. R1/8 size is 29 mm long.
• Pressure loss is minimal to enable high spray impact performance.
• Compared to conventional, general-purpose air nozzles, SAP series provides larger spray coverage.
SAP 13-15 (Pipe Connection 1/8M)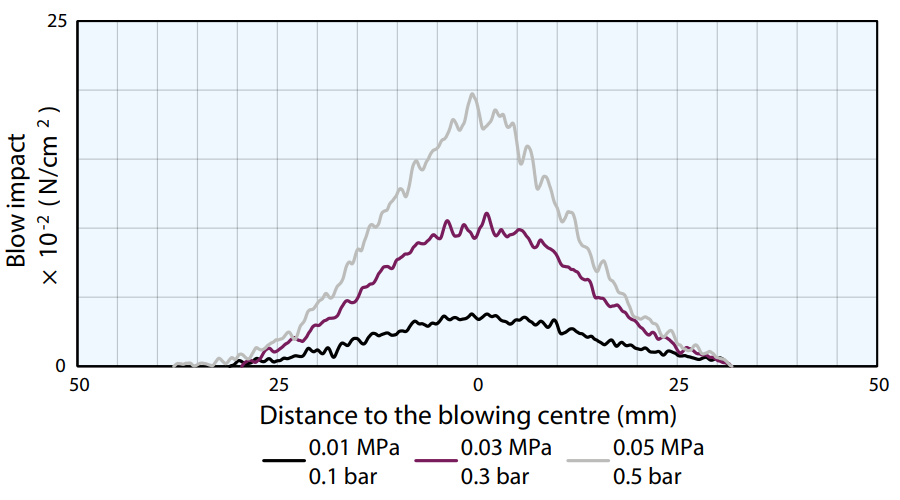 SAP 17-15 (Pipe Connection 1/4M)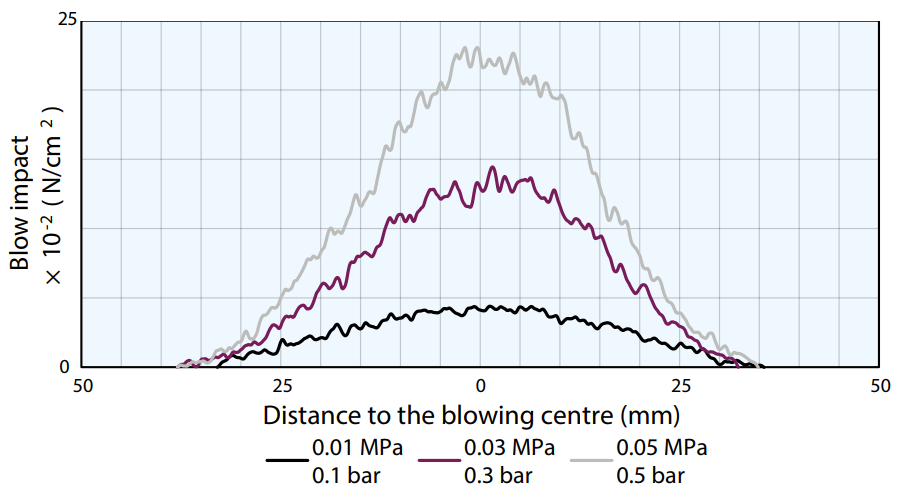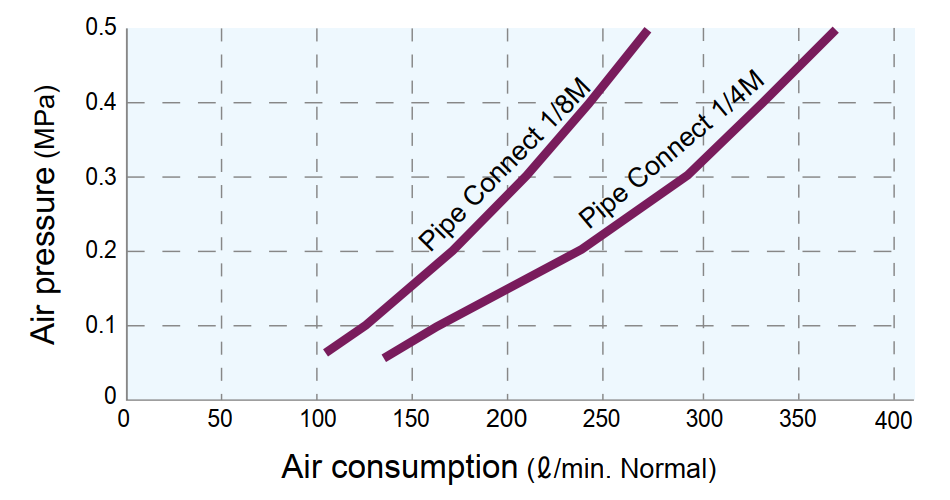 Blow-off drying: Blow-off for engine block
Rejection: Rejection of inferior products
Cooling: Pinpoint cooling for molded plastic
Industries in which this nozzle is used
• Steelmaking
• Machinery
• Electronics
• Paper & Pulp
• Printing
• Food
• Automotives
• All metal.
• Air nozzle unified with screw for easy mounting on piping.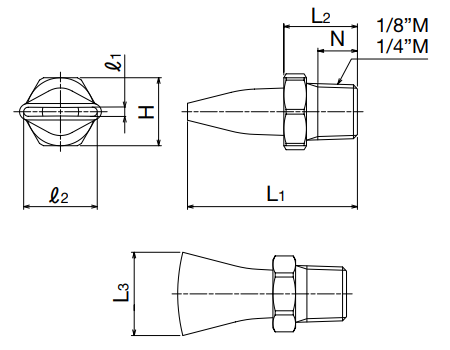 Material: Stainless steel 304
Max. air pressure : 1.0 MPa (140 psi)
Max. allowable temperature : 400ºC (750ºF)