CCPA - Solid Stream Jet Air Nozzle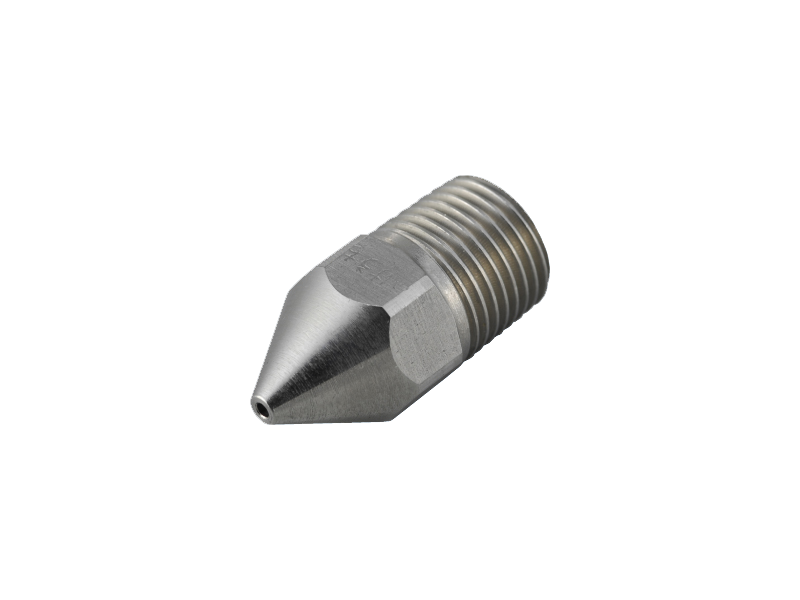 • Spraying air in a solid stream through a single orifice yields strong propagation for highly effective air blowing.
• Product lineup orifice diameters range from ∅1.0 to ∅2.5 mm.
• Delivering good performance for low cost, ideal for use in large quantities.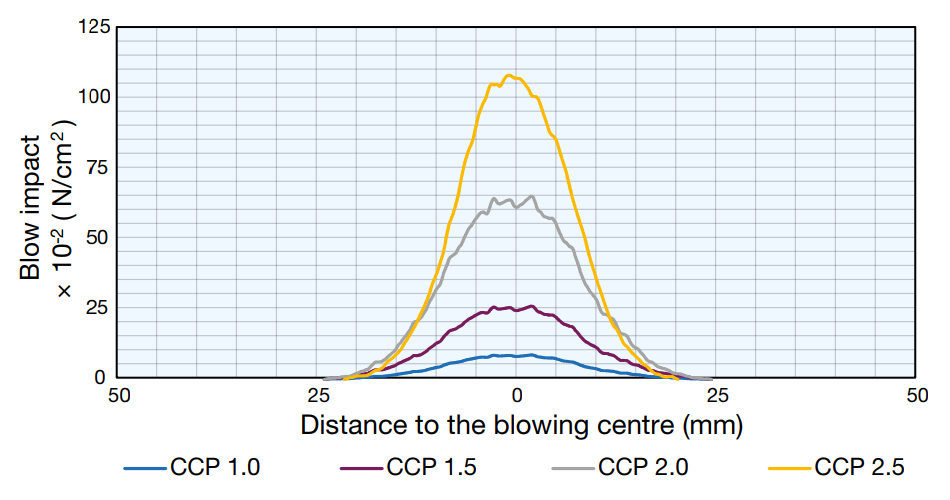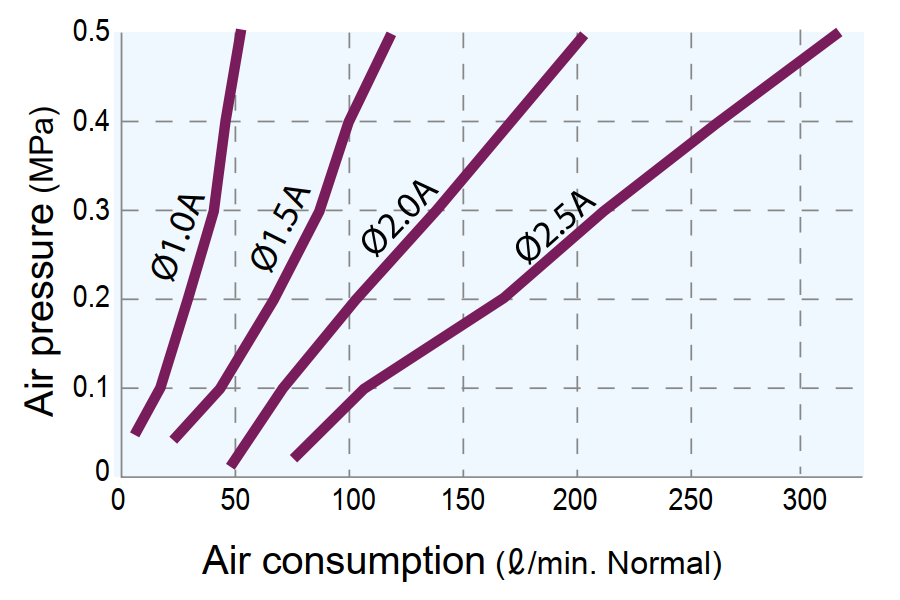 Blow-off drying: Blow-off for engine block
Rejection: Rejection of inferior products
Cooling: Pinpoint cooling for molded plastic
Industries in which this nozzle is used
• Steelmaking
• Machinery
• Electronics
• Paper & Pulp
• Printing
• Food
• Automotives


• All metal
• Air nozzle unified with screw for easy mounting on piping.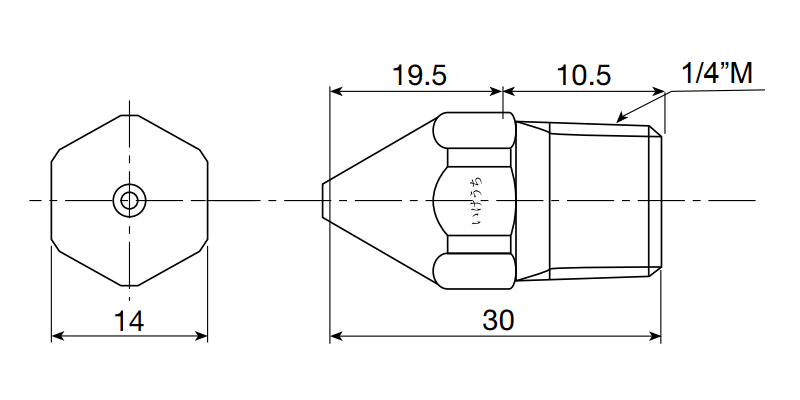 Material: Stainless steel 303
Equivalent Mass: 19 g
Max. air pressure : 1.0 MPa (140 psi)
Max. allowable temperature : 400ºC (750ºF)