TF-FS42 - Flat Air Booster Nozzle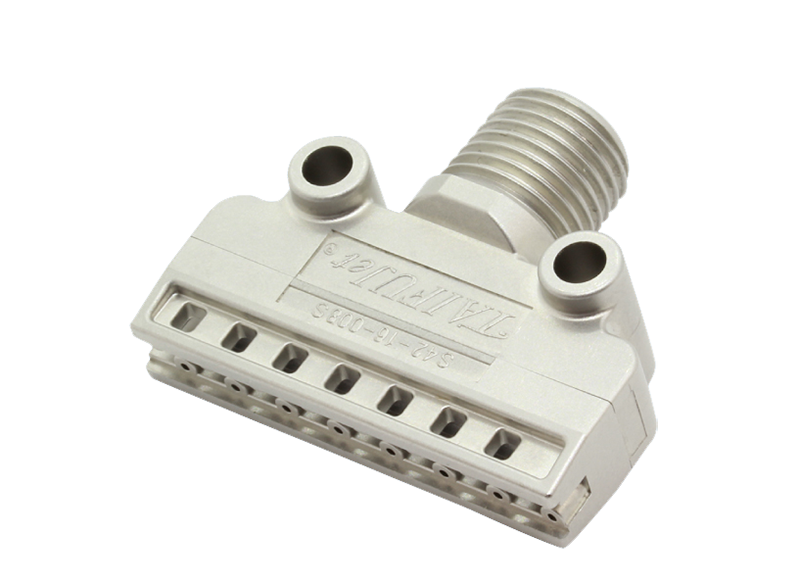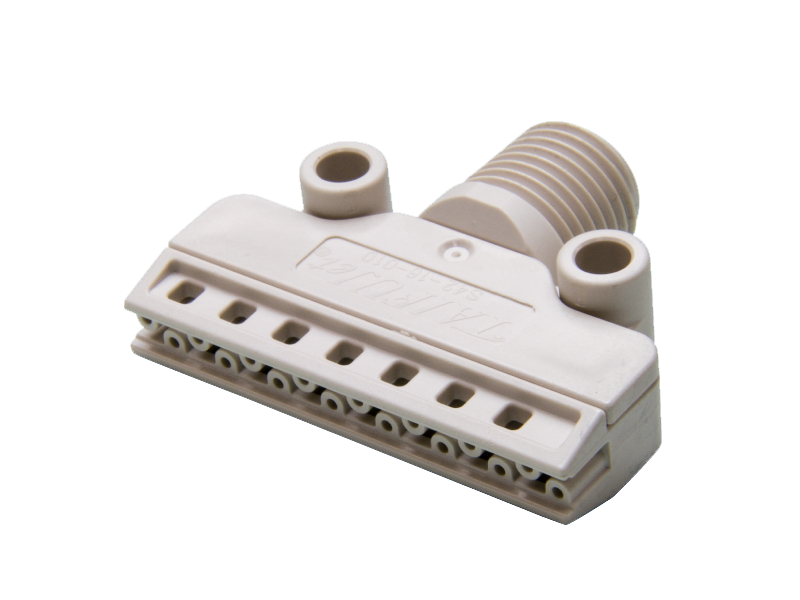 • The 35 mm-long compact body provides a powerful 42 mm wide air blow with high blowing force and optimal energy saving.
• Low-noise design for a better work environment.
Blowing Power TF-FS42-PPS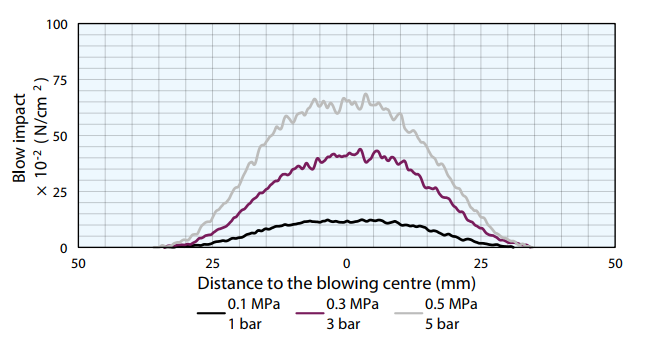 Blowing Power TF-FS42-16-008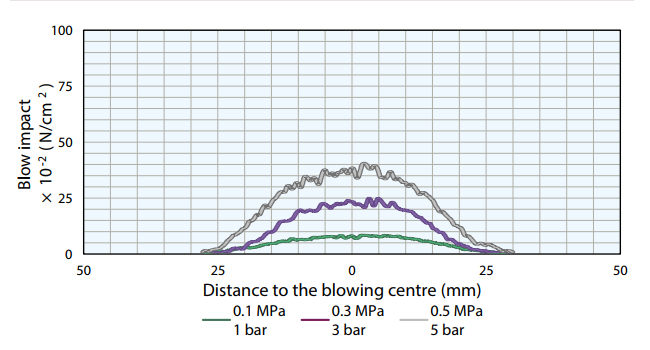 Blowing Power TF-FS42-16-010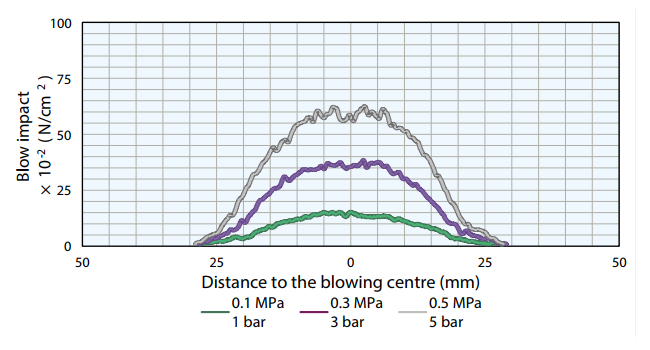 Blowing Power TF-FS42-16-012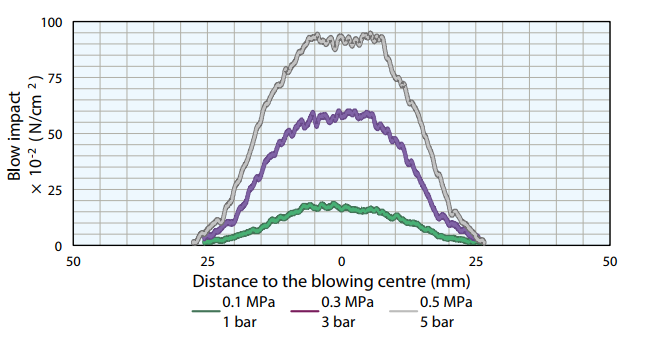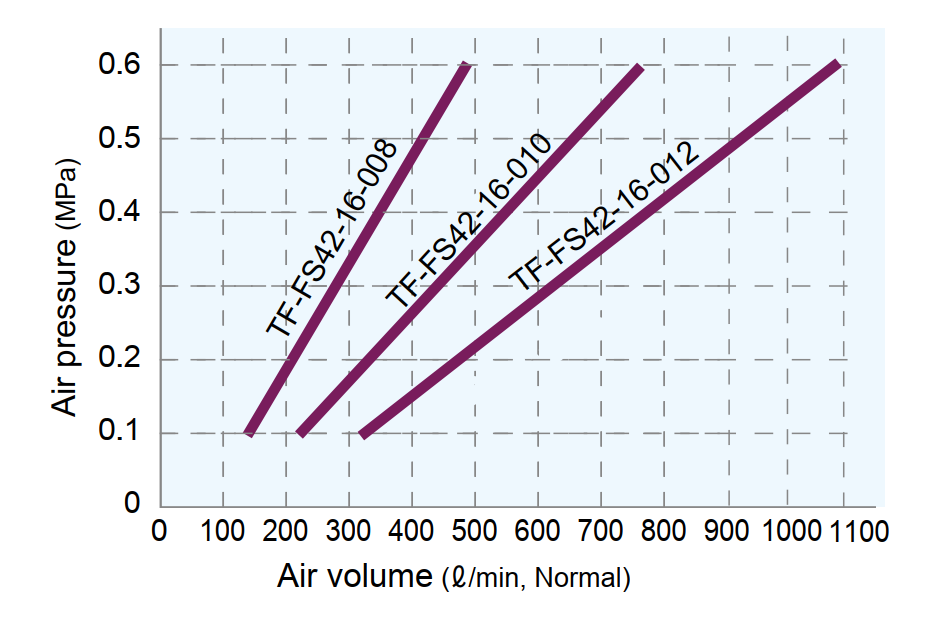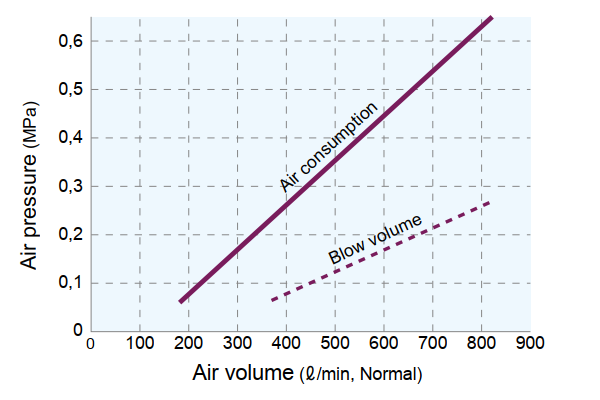 • Blow-off drying: Blow-off drying after washing, Edge wiper for steel surface treatment, Blow-off drying for engine block
• Blowing off dust/paint dust, Rejection of inferior products, Blowing off dust for steel plate
• Cooling: Pinpoint cooling for molded plastic
Industries in which this nozzle is used
• Steelmaking
• Machinery
• Electronics
• Paper & Pulp
• Printing
• Food
• Automotives
Flat air nozzle with 35 mm long and 42 mm wide body.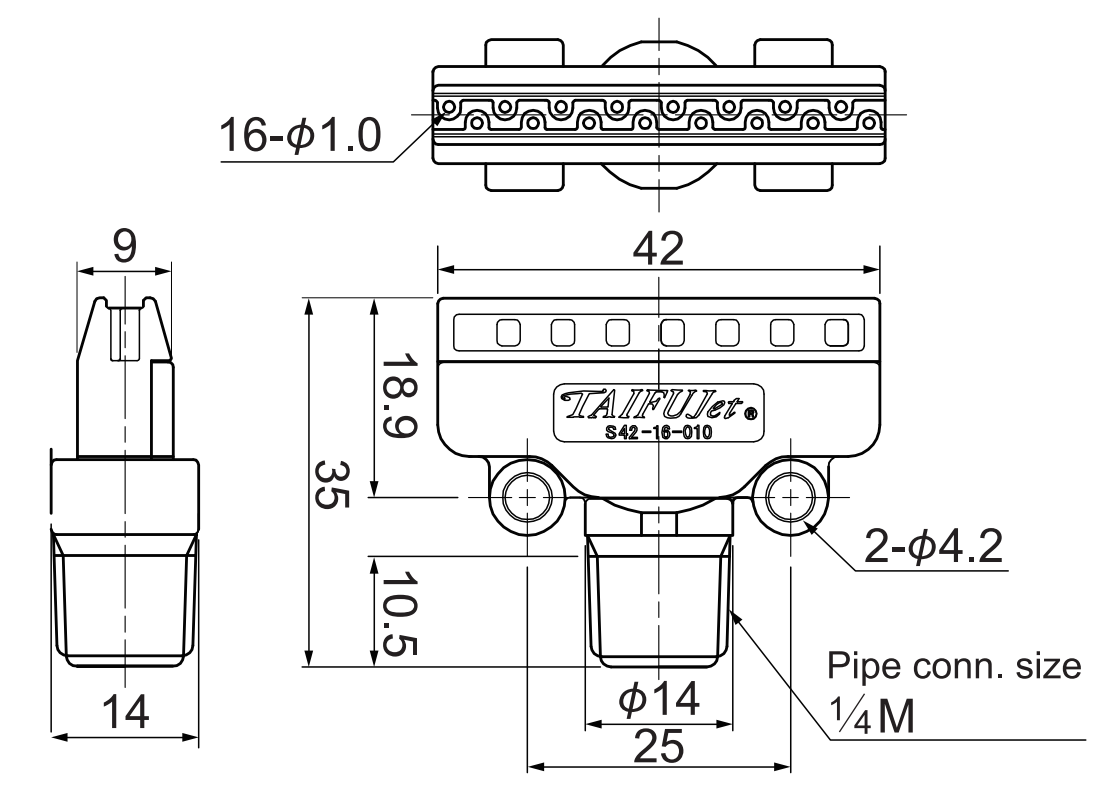 Material: PPS
Equivalent Mass: 9 g
Max. air pressure : 0.7 MPa (100 psi)
Max. allowable temperature : 120ºC (240ºF)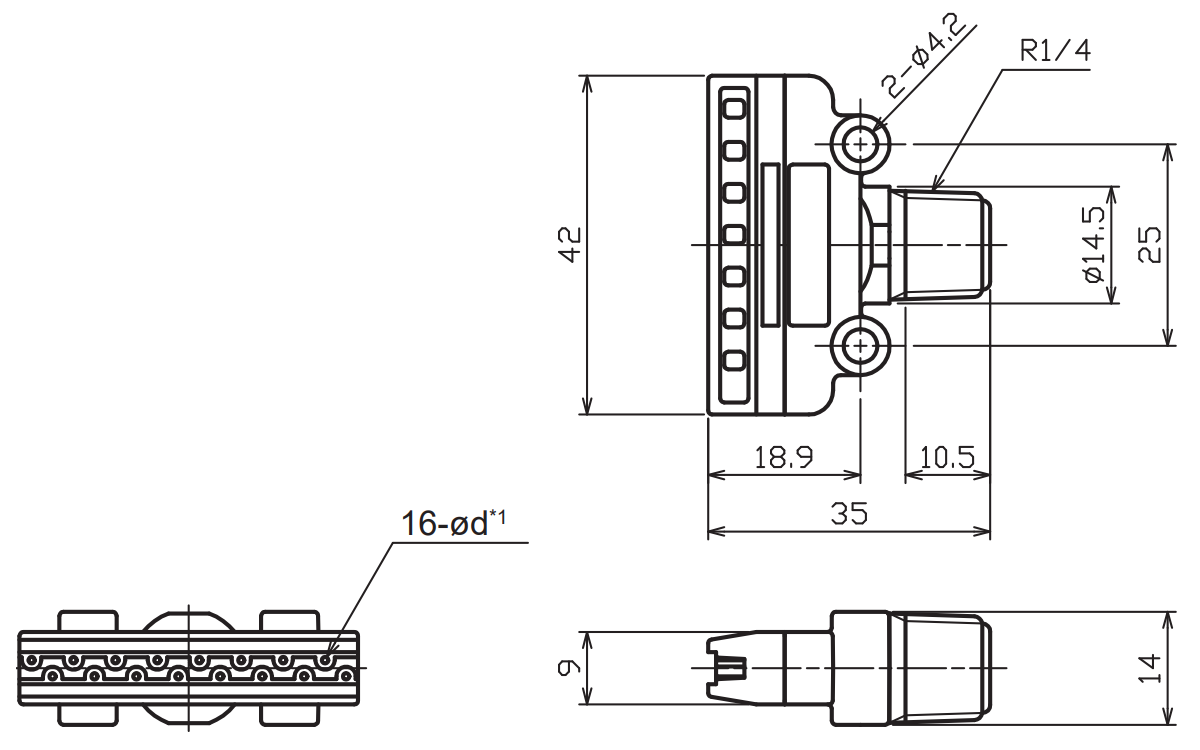 Material: Stainless steel 316L
Equivalent Mass: 38 g
Max. air pressure : 1.0 MPa (140 psi)
Max. allowable temperature : 400ºC (750ºF)